Rome Airport Shuttle door to door service Airport Connection
Cheapest rate in the city for Rome Shuttle Bus DOOR TO DOOR SERVICE Pick Up and Dropp Off at Hotel or at your Home 5 € 1 person 10 € 2 people + 5 € for additional passengers.
It must be booked within 24 Hour in advance minimum
Airport Shuttle Rome Tranfers & Rome Port Shuttle Transfers.
F
IRST PRICE € 22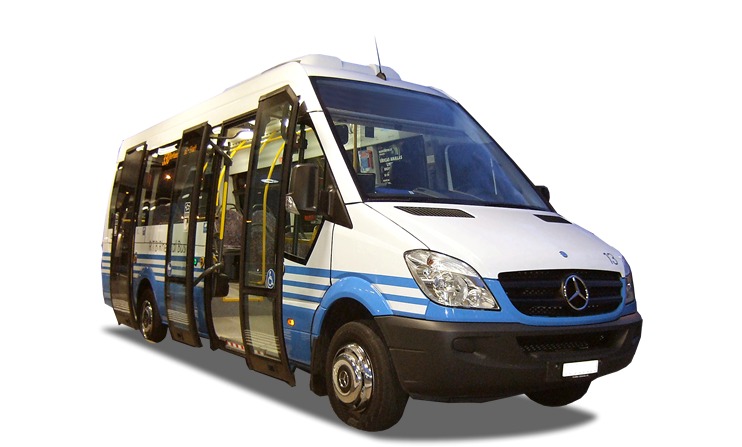 Rome Ciampino Airport (CIA)
€ 35.00
Rome Fiumicino Leonardo Da Vinci Airport (FCO)
€ 35.00
ROME AIRPORT SHUTTLE TRANSFERS

48 €

ROME CAB
48 €
52 €

ROME LIMOUSINE
55 €

55 €

ROME CAR RENTAL WITH DRIVER
55 €

ROME AIRPORT TRANSPORTATION
55 €

ROME MINIVAN RENTAL
70 €

ROME MINIBUS RENTAL
85 €

85 €

ROME LUXURY LIMOUSINE
140 €

140 €

140 €

140 €

140 €

300 €

ROME STRETCH LIMOUSINE
310 €

ROME STRETCH LIMO
310 €

ROME LUXURY LIMO
400 €
400

420 €

480 €

700 €

750 €

ROME BUS TRANSFER
169 €

169 €

ROME COACH SERVICE
219 €

ROME SHUTTLE BUS
219 €

ROME BUS HIRE
219 €

ROME COACH TOUR
219 €

ROME BUS RENTAL
269 €
ROME SIGHTSEEING COACH
269 €

269 €

ROME COACH HIRE
306 €

306 €

306 €

405 €

405 €
AT YOUR ADDRESS........
FOR ARRIVAL AT THE AIRPORT our assistant will be waiting for you after the luggage claim holding a sign with your name in front of our desk with logo COTAV-FIAVET situated at Terminal T3 International arrivals along the exit direction. Desk is on your right when you come out from luggage claim.
AREAS SERVED :
Anywhere in City centre within Aurelian Walls
Vatican
Prati
Flaminio
Pinciano
Parioli
Tor di Quinto
Piramide
Ostiense
Celio
Monti
Trastevere
Regina Margherita
Bambin Gesù
Garbatella
Ardeatino
Eur

MOST RECENT QUOTES
2017-10-22, 14:27:06
316
door to door service from Rome to Ciampino airport
We will being staying in Rome at the Albergo Cesari Hotel. Do you have door to door bus service to Ciampino airport? There will be 4 of us. What is the cost per person? Tom Chaney


2017-10-20, 08:46:05
287
price of shuttle for 2 people
Please advise price of shuttle for 2 people with light luggage from Ciampino Airport to Viale Germanico on 6 May 2108. Landing at 12.15pm (lunchtime) from UK with Ryan Air. Also how long journey takes. Thank you.Heather Bowden


2017-09-25, 11:45:51
149
Airport transfer
Hi I will be landing at Fiumicino airport on October 11th 9:50 and depart on October 15th 14:00 I will need to be at the airport at 16:00 How much will it cost (from and to the airport) for 1 person, hand luggage only? Is it required to book in advance, or can I go to your desk at the airport after landing? Thank you Shirly


2017-10-19, 16:10:53
281
shuttle services required
Hello, I would like to book airport shuttle service from FCO airport. Information as follows: Destination - Courtyard Rome Central Park Hotel, Via Giuseppe Moscati 7 No of persons - 2 No of luggage - 2 Arrival date - November 3, 2017 Time - 5 pm Flt No. - TG 944 Please provide quote and shuttle information. Thanks very much & best regards, Maisie Koo


2017-10-11, 14:53:50
213
Rome Airport Shuttle
Good day, How much would it cost for two people to take your Airport Shuttle from Fiumicino Airport to Via dei Cappellari, 29, on Monday, 23 October, at 12:45? Grazie, Jeff Adams


2017-10-23, 14:06:54
323
shuttle services in Rome
Hi, can i enquire regarding shuttle service from Rome city centre (china town) to FCO T3 for 2 person on 10/Jul


2017-08-19, 14:20:51
25
Transfer from Via Antonio Salandra to Fiumicino Airport
Hi I would like to know availability and cost for a transfer from Via Antonio Salandra to Fiumicino Airport. Date: Saturday 19 August Pick up: 10:15am Passengers: 3 adults, 2 children (3 and 6 years) Luggage: 3 large and 2 small suitcases Looking forward to hearing back from you. Kind regards Daniel Worldon


2017-11-12, 17:40:00
586
Shared van
Hello, I wanted to ask if it is possible to share a van to the airport from a rome hotel to fiumicino airport Since the flight leaves at 7:30 I dont know what time do you consider best? And what would be the price for 2 people Regards Enviado desde mi iPhone


2017-10-16, 09:10:13
256
Request Shuttle Service in Rome
Greetings, If available please quote for Shuttle service 1 pax: Sunday, 1 November at 7:00am Transfer from NH Collection Palazzo Cinquecento Piazza dei Cinquecento, 90 to Fiumicino airport Thank you, Gerald Martin Star Mountain Travel www.starmountaintravel.com


2017-08-19, 12:27:58
18
Transportation From Fiumicino Airport to Rome
Hello: My daughter is arriving at Fiumicino Airport Tues, 29 of August at 10:20am and needs to be taken to the: John Felice Rome Center Via Massimi, 114/A, 00136 Roma RM, Italy She will have 2 large suitcases and 1 carry on bag. Can you please give me a price. Karen


2017-10-27, 05:21:28
360
Airport shuttle Service for 3 people
We will be returning from a cruise 0900 on Friday 13 July 18. There will be 2 adults and 1 x child. We need to get to Fiumicino aiport. Our flight leaves at 2200. What is your costing and what time would we need to be picked up. Cheers, Norma


2017-10-24, 19:00:00
336
Airport Shuttle in Rome
Hi Francesca, How are you ? Should I book on that airport shuttle in Rome? Mr Burke Raymond


2017-08-23, 11:39:30
42
Reservation: Thursday 24 August FCO Rome Airport Shuttle
Good afternoon, I d like to book the Rome Airport Shuttle for 2 persons at 28 euros from FCO to Princeps Boutique Hotel, on Thursday 24 August. Our flight details are: Flight VY6227 Arriving FCO at 00:20 on Thursday 24 August Our hotel details are: Princeps Boutique Hotel Piazza dell Esquilino, 29. 4th floor -00185 ROMA Please do let me know if you need any further information from me Best Wishes Natalie Young


2017-10-14, 11:20:13
237
Airport Shuttle
Good evening, How much would it cost for tre people to take your Airport Shuttle from Fiumicino Airport to Via Monserrato, 12, on Monday, 29 October, at 10:40? Grazie, Jeff Adams


2017-10-16, 19:34:39
263
Transfer price in Rome
Hello ! I would like to ask you about Shuttle Service or taxi from Fiumicino Airport to the Via Sant Agata Dei Goti . We are 2 adults and 2 children (9 and 12). Perhaps we will have 2 large suitcases and 1 small. How much? Arrival: .24.04. , 8.30h Departure: 29.04., 11:30 Thank you! From: [email protected]


2017-11-08, 19:00:20
521
what is the price for 2 person from Fiumicino Airport to Vatican town hotel?
Hi, we have a vacation in Rome, we will stay at Vatican town hotel, what is the Shuttle cheap price for 2 person from Fiumicino Airport to Vatican town hotel? (the adress of vatican town hotel is : Via Catone, 34, 00192)