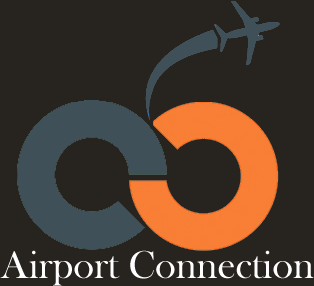 Amsterdam Bus Service Limousine Taxi and Airport Shuttle in Amsterdam
Airport Connection offers limo service in Amsterdam door to door sevice shuttle , bus service and private taxi cabs in all Netherlands
F
IRST PRICE € 85
Welcome in our web site we offer Private Taxi and Cabs with driver and Fares Amsterdam chauffeur services and airport transfers.
We organize transfers for large and small group from Amsterdam to Maastricht trasfer from and to Rotterdam trasfers from and to Leeuwarden.
Airport Connection Airport Shuttle companies who provide door to door shared-ride airport shuttles.
Our service is more convenient and more economical than a taxi or driving with your car and parking in the airport and it's very easy and comfortable than lugging bags through public transit. We offer a wide selection of new luxury bus regardless of your budget or destination.
We offers mini-bus, minivan and bus rental and coach services in Amsterdam and The Netherlands.
Looking for bus service with driver in Amsterdam or and coach service in the Netherlands? We offer a range of Bus hire limousine shuttle taxi services and travel solutions to suit your needs.
With 20 years of experience we can provide a safe cured charter bus service to meet and ensure safety and efficiency of our customer service delivery and value for money.

AMSTERDAM AIRPORT SHUTTLE

AMSTERDAM TAXI

AMSTERDAM CAB
AMSTERDAM TRANSFER

AMSTERDAM AIRPORT TRANSFER

AMSTERDAM CHAUFFEUR SERVICE

AMSTERDAM LIMOUSINE

AMSTERDAM LIMO

AMSTERDAM CAR RENTAL WITH DRIVER

AMSTERDAM AIRPORT TRANSPORTATION

AMSTERDAM MINIVAN RENTAL

AMSTERDAM MINIBUS RENTAL

AMSTERDAM MINIBUS HIRE

AMSTERDAM LUXURY LIMOUSINE






AMSTERDAM STRETCH LIMOUSINE

AMSTERDAM STRETCH LIMO

AMSTERDAM LUXURY LIMO





AMSTERDAM BUS TRANSFER

AMSTERDAM BUS SERVICE

AMSTERDAM COACH SERVICE

AMSTERDAM SHUTTLE BUS

AMSTERDAM BUS HIRE

AMSTERDAM COACH TOUR

AMSTERDAM BUS RENTAL
AMSTERDAM SIGHTSEEING COACH

AMSTERDAM SIGHTSEEING BUS

AMSTERDAM COACH HIRE

AMSTERDAM BUS TOUR

AMSTERDAM COACH RENTAL

AMSTERDAM CHARTER BUS

AMSTERDAM GROUND TRANSPORTATION

AMSTERDAM HOP ON OFF BUS
| | |
| --- | --- |
| | € 40 |
| | € 120 |
| | € 160 |
| | € 240 |
| | € 400 |
| | € 380 |
LATEST TRANSFERS BOOKED WITH AIRPORT CONNECTION

HOW DO I GET TO AMSTERDAM FROM AMSTERDAM AIRPORT ?

AMSTERDAM AIRPORT SHUTTLE
€ 85
Shuttle Amsterdam Airport
25 minutes

- 22

AMSTERDAM TAXI
€ 85
Taxi Amsterdam Airport
25 minutes

- 22

AMSTERDAM LIMOUSINE
€ 200
Limousine Amsterdam Airport
25 minutes

- 22

AMSTERDAM BUS RENTAL
€ 300
Bus Rental Amsterdam Airport
25 minutes

- 22

MOST RECENT QUOTES
ask for a service
Dear Mr, We need a bus transportations for a group of 32 persons (adult), who arrive to Amsterdam Airport (Schiphol) the next 26 April at 8:40h, (KLM 1698) and we need arrive to NH Hotel Atlanta in Roterdam, Coolsingel/Aert van Nesstraat, 4, 3012CA Rotterdam Besides, we will need the return bus service from the hotel in Roterdam to Amsterdam Schiphol Airport the Saturday 28/04/2018 at 18:00h. Please could you inform me about your price. Thank you very much in advance for you help. Do not hesitate to contact me if you have any questions. Kind regards, Un saludo, Marisa Fernández Coello Marketing y Comunicación CAMLOG Med, S.A. | C/ Perú, 6 - 28290 Las Matas (Madrid)


€
450
2018-03-01, 10:40:00
836
New Order TD2779 From TudingBus Part 1-Day 1 to Day 5
Dear partner, Could you give me your best price for book the new your Bus Tour with driver for our vip groupe? 30 seater is better Group Number TD2779 Pax: 18 our tour Start 2017-09-16 Schiphol, NL End: 2017-09-24 Roissy-en-France, FR PS: 30 seats is better euro5 or euro6 english as driver s language Program&Itinerary Day 1 2017-09-16 21.7 km in total Pick-up Time: 04:30 - Schiphol, Netherlands Airport Note: Flight : KL894 23:10 - 04:30+1 - Amsterdam, Netherlands ---------------------------------------------------- Day 2 2017-09-17 131.3 km in total - Amsterdam, Netherlands - Van Gogh Museum Museumplein 6, 1071 DJ Amsterdam, Netherlands - 8355 Giethoorn, Netherlands ---------------------------------------------------- Day 3 2017-09-18 46.5 km in total - 8355 Giethoorn, Netherlands - Zwolle, Netherlands ---------------------------------------------------- Day 4 2017-09-19 111 km in total - Zwolle, Netherlands - Amsterdam, Netherlands ---------------------------------------------------- Day 5 2017-09-20 22.4 km in total - Amsterdam, Netherlands Time: 09:30 - Schiphol, Netherlands Airport Note: Flight KL 263 09:30–11:30 AMSTERDAM-NICE Price included: Normal Highway Best regards Lucas ZHOU


€
5000
2017-09-06, 21:21:56
88
Amsterdam Request Transportation
Good morning from Raggiungere Tour Operator, we d like to know your availability and best net price for tour operator for a coach with driver for about 20-25 passengers as follows: - 06/07/17: Pick-up from Amsterdam-Schiphol Airport and transfer to Rotterdam - 07/07/17: Private transfer from Rotterdam to Amsterdam, via Utrecht - 10/07/17: Private transfer from the hotel in Amsterdam (to be determined, it should be central) to Amsterdam-Schiphol Airport Looking forward to your kind reply, many thanks and best greetings. Sabrina Gentile Signora Sabrina Il prezzo per i trasporti da Lei gentilmente richiesti sono i seguenti : 06/07/17: Pick-up from Amsterdam-Schiphol Airport and transfer to Rotterdam Bus 26 posti = 475 Euro Bus 50 posti = 525 Euro 07/07/17: Private transfer from Rotterdam to Amsterdam, via Utrecht PER QUESTA QUOTAZIONE DOVREI SAPERE QUANTO SI FERMANO AD UTRECHT 10/07/17: Private transfer from the hotel in Amsterdam (to be determined, it should be central) to Amsterdam-Schiphol Airport Bus 26 posti = 300 Euro Bus 50 posti = 350 Euro


€
0
2018-07-29, 09:00:00
2184
Amsterdam Coach Service
Good day I did some business in 2013 while in Europe for our group and would like to rent a bus for 60 guests for a day tour in Amsterdam with a tour guide. How much will that be on Sunday Oct 21, 2018 pick up at 11 am -5pm return to ship We will be picking up in Rotterdam from a cruise ship. Thank you Lorna Neufville Dear Mrs Neufville The 78 seat is not available on the date requested. 64 seat is available at the moment. Price for the day is 1.000 Euros + 22% taxes. Cost for a guide in English is 120 Euros per hour for a minimum of 3 hour . For any question feel free to ask. We look forward to serving your transportation needs soon. Kind Regards


€
0
2018-08-06, 06:00:00
2257
Dear Mrs Neufville Amsterdam Bus Rental
Good day I did some business in 2013 while in Europe for our group and would like to rent a bus for 60 guests for a day tour in Amsterdam with a tour guide. How much will that be on Sunday Oct 21, 2018 pick up at 11 am -5pm return to ship We will be picking up in Rotterdam from a cruise ship. Thank you Lorna Neufville


€
1000
2018-06-17, 11:45:00
1140