What can you do and see in Paris for free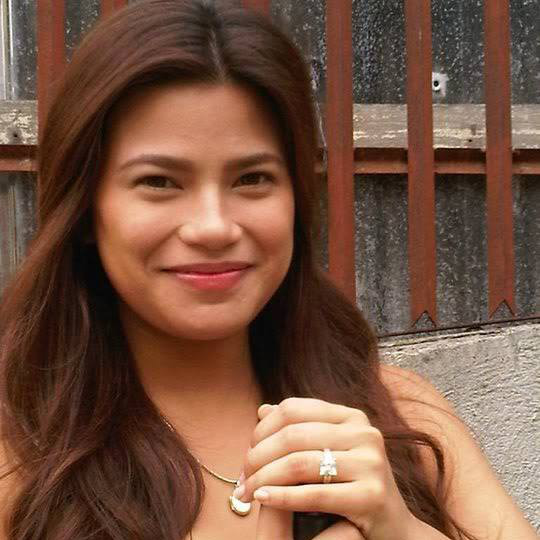 April 16, 2017
Paris
With the price of travel rising, it's always useful to learn that there are still plenty of great things to do in Paris that are completely free. If you're willing to be a little adventurous and explore some of the lesser-known attractions of Paris, you will be rewarded with many great discoveries and can even save some of your euros to treat yourself to a delicious meal or splurge on a nice souvenir.
If you want an authentic Parisian experience without blowing the budget, here are the top twenty things to do during your time in the city.


1. Explore the Petit Palais and Musee d'Art Moderne.
Explore the Petit Palais and Musee d'Art Moderne. They may not be as famous as the Grand Palais or Pompidou Centre, but these institutions boast amazing collections, as well as hosting many fantastic special exhibitions which usually require a small entrance fee of around 8-11 euros. The Musee d'Art Moderne focuses on European art of the 19th and 20th century, and is partnered with the Palais de Tokyo. Recent exhibitions there include shows on Sonia Delaunay, Linder, and Keith Haring. The magnificent Petit Palais was built for the World's Fair at the very beginning of the 20th century, and was recently restored. It is the home of many important decorative artworks, mosaics and murals from the 20th century. Recent exhibitions include shows about painter Carl Larsson and Baccarat crystal, which cost just 8 euros for entry. The Palais also features a lovely cafe in its circular inner garden, which is great for lunch or tea.


2. Learn something new at one of Paris's small museums
Musee Nissim de Camondo,on the outskirts of the Parc Monceau, is the city's best example of elegant living and a stunning monument to French decorative arts. It was formerly home to banker Moise de Camondo; he left it to France in memory of his son, a casualty of the First World War. The Musee Cognacq-Jay was also a home; it used to be occupied by the family who founded department store La Samaritaine. It is set in a charming Hotel Particulier (mansion) and is filled with fascinating artworks and historic items.


3. Stroll around Pere Lachaise,
Paris's biggest and most famous cemetery, which you can find in the 20th arrondissement. This is the burial place of many notable people, including Oscar Wilde, Jim Morrison, Moliere, Frederic Chopin, Honore de Balzac, Marcel Proust, Sarah Bernhardt, Gertrude Stein and Isadora Duncan, to name just a few. The cemetery is situated on a hill, with many shaded avenues and meandering paths, making it the perfect place for wandering. The graves vary from simple headstones to huge, elaborate mausoleums, complete with intricate sculptures, stained glass and decorative altars. It is particularly beautiful on Toussaints on the 1st of November, also known as All Saints' Day. This is a time when people leave flowers on the graves of their loved ones.


4. Pay a visit to some of the city's historic churches.
Notre Dame Cathedral is one of the most iconic buildings in Paris, famous for its gorgeous chapels and exquisite stained glass windows. However, there are other stunning churches within walking distance, such as Sainte-Chapelle, which is also situated on the Ile de la Cite. Over the Pont St-Michel, located in the 6th arrondissement, you will find the Eglise St-Sulpice, which features murals painted by Delacroix, and the medieval Eglise St-Germain-des-Pres, one of the city's oldest churches. Over the Pont d'Arcole, among the picturesque cobbled streets of the 4th arrondissement, you will find the wonderful Eglise St-Gervais-St-Protais. St-Paul-St-Louis, down beautiful rue Miron, has recently been cleaned and restored, and is the home of a famous depiction of Christ by Delacroix. Sitting atop the Montmartre hill is the Sacre-Coeur, which offers amazing views across the city; just steps away from this famous basilica you will find St-Pierre de Montmartre, Paris's oldest church, which was constructed over an ancient Roman temple dedicated to Mars, the deity.


5. Take a step back in time at the Arenes de Lutece.
The French capital was an outpost for the Ancient Romans, and a huge Roman amphitheater was situated in the fifth arrondissement, a short way south east from the city centre. The Arenes de Lutece was a myth for historians for many centuries, until being discovered in the 1860s when workers were carrying out excavations for a tram line. The huge amphitheater was built in the first century AD and was the setting for circuses, theatrical shows and gladiatorial combat. It was big enough to hold 15,000 people, and its seats and stone walls are remarkably well preserved. Today, the interior terrace is a popular picnic spot and place for local children to play football.
6. Sample some wine at a tasting session.
La Derniere Goutte, one of the city's premier wine shops, offers free cheese and wine tasting sessions on Friday afternoons and throughout the day on Saturdays, starting at 11am. They also have a selection of educational courses which are conducted in English; check their website for further details. The bustling Caves Auge, one of the city's oldest wine shops, is famous for its regular degustation sessions with winemakers from regions including the Loire Valley, Jura, Alsace, Rhone Valley, Savoie, and Beaujolais. Even better, they also have sumptuous champagne tastings twice a year.


7. Wander through one of Paris's flea markets, such as the huge and ever-changing Ma8a Paris flea marketsrche aux Puces St-Ouen, aka Clignancourt.
In a yard branching off from rue des Rosiers, which runs through the heart of the market, you will find Village Vintage, which has a fantastic selection of 20th century furnishings, vintage clothing and art galleries, plus an amazing cafe named Tartes Kluger. The Vanves market is smaller, but also a great place to find unique items. However, it closes at 1pm so you'll need to come early. If you're an adventurous bargain hunter who loves searching through mountains of junk to find the gems, you will love the Porte de Montreuil, which is open from 8am to 1pm on weekends. A ten minute ride away from Paris on the RER, there is Foire de Chatou. This is the biggest outdoor market in France, and it takes place on one weekend in March and again in October. As its nickname "Antiques and Ham" suggests, the market features ham and wine alongside the antiques.


8. Immerse yourself in culture in Le Centquatre.
This huge 18th-century structure, situated in the neighbourhood of La Villette, used to be a mortuary. It was abandoned for many years from the 1960s, but after five years of renovations, it finally reopened in 2008 as a modern art venue. It is now regarded as one of the finest places in Europe to view contemporary art. It has a roster of international resident artists, and regularly puts on shows and exhibitions relating to every type of art form, from painting to video installations to theatre to cinema, with live music and DJs at weekends. It's also a popular spot for dining and shopping, with a restaurant, cafe and grocery store, and for those who want something quick to eat, a pizza truck. There's also a brilliant vintage store and diverse book shop, and little ones can be kept entertained at La Maison des Petits, a space designed for children aged 0-5.


9. Catch a free movie.
In the summer months there's nothing better than enjoying a picnic while you take in a screening of a favourite film. There are plenty of options in Paris for cinema lovers. In Parc de la Villette, the largest park in the city, Cinema en Plein Air organises a diverse selection of outdoor summer screenings, including various English and American movies. Also in this park, there is La Peniche Cinema, held in a boat on the Canal de l'Ourcq, with free films all year round and live music at weekends. If you're in Paris during the warmer months, you will also have the chance to attend the Cinema au Clair de Lune, a program of classic French films screened in parks from the Place des Vosges to Montmartre.


10. Marvel at Le Pantheon.
Many of the best views in Paris come at a price, with admission fees charged at most attractions. However, at the Pantheon, you can enjoy spectacular views absolutely free. The building is undergoing extensive renovations until 2022 but remains open to the public. The first part of the structure to be renovated was the cupola. It reopens this month and offers amazing views across the city. This is the final resting place of several eminent French people, including Jean-Jacques Rousseau and Voltaire, and also plays host to interesting art installations.
11. Enjoy some free cuisine.
No matter what your budget, you're sure to find a wealth of wonderful things to eat in this city. At many nightspots, you can enjoy free food whilst you're drinking. On Thursdays after 8.30, the bar at Les Trois Freres offers free lamb sausage and couscous. At Le Penty, close to the thriving Place d'Aligre, the lively crowd enjoys free kemia – small plates of assorted Middle Eastern appetisers. At the vibrant and welcoming Le Bouillon Belge, the extensive selection of affordable beers and cocktails come with free moules and frites – also known as mussels and fries. The luxurious Tribal Cafe provides free couscous with drinks on Friday and Saturday nights, and moules and frites on Wednesdays and Thursdays.


12. Attend a free concert.
There are no language barriers when it comes to enjoying music, and several of Paris's historic churches offer a program of concerts all year round, many of which are completely free. The unique American Church in Paris has been hosting free Sunday night concerts for over eight decades, and in Notre Dame you can experience organ music concerts, Gregorian chants and much more, as well as various classical concerts – however, many of these require you to buy a ticket. The Eglise de la Madeleine has a diverse selection of paid and free musical events. Some of the other churches offering free music include Eglise Saint-Roch, which you can find close to the Palais Royal; the Église Protestante Réformée de l'Oratoire, which is situated in the Louvre; Église de la Trinité, close to Gare Saint-Lazar; and Église Saint-Eustache, in the Les Halles area.


13. Go to the Palais Royal.
This seventeenth-century palace has had a long and interesting history. It has been a royal residence, a decadent pleasure zone, and its shops comprised the first open air shopping arcade in the city. Today it is an important fashion destination, with its shopping arcades offering luxury brands including Marc Jacobs, Maison Bonnet, Maison de Vacances, Maison Fabre, Pierre Hardy, Stella McCartney, Rick Owens, and Serge Lutens. It is also the location of Grand Vefour, one of the oldest restaurants in Paris, where luminaries such as Balzac, Colette, Proust and Napoleon used to dine. The palace gardens, concealed behind stately walls, are one of the city's loveliest hidden gems, with a central fountain and beautiful rosebushes – great spots for reading or resting.


14. Relax at the charming Place des Vosges, in the Marais.
This is another former royal palace and a popular place for Parisians to sunbathe and rest on warm days. The park is enclosed by elegant limestone and brick walls daring from the 17th century, and there is a spacious square, walkways, and a graceful fountain the centre, all surrounded by art galleries and cafes. This park is a peaceful oasis in the very centre of one of Paris's most fashionable shopping areas, and makes an ideal place to have a rest and to do some people-watching.


15. Go for a walk beside the Canal St-Martin.
This pretty canal is lined with trees and accentuated by bridges, making it one of the most picturesque walking routes the city has to offer. To the west, you will find the bustling rue des Vinaigriers, home of many fashionable bakeries, cafes and coffee shops. For luxurious shops, rue Beaurepaire, rue de Lancry and rue Marseille are the places to be. Rue Lucien Sampaix offers a diverse mixture of shops and places to eat. On the east side of the canal, head down rue de la Grange and you will discover a small but beautiful chapel, which is a part of the Hopital Saint-Louis. This is one of the city's oldest hospitals, established in the early seventeenth century. If you get hungry, there are quays on either side of the canal where you can stop at one of the numerous cafes or have a picnic.
16. Get active by the Berges de Seine.
This is a pedestrianised section of the Left Bank along the southern edge of the River Seine, running from the Pont de l'Alma to the steps of the Musée d'Orsay. It's a perfect space for jogging, cycling or simply strolling along and taking in the riverside views. In summer, there are free film screenings and concerts. As well as enjoying the Berges de Seine's lovely gardens, walkways, and performance areas, you can also take part in a variety of organised outdoor exercise sessions. The activities on offer include Nordic walking, running, yoga, boxing and skiing. If you want to give yourself a little extra motivation, you can even have free sessions with a personal trainer. Take a look at the website to see the full range of activities and events.


17. Stroll through the city's many parks and gardens.
Paris offers so many stunning parks, gardens and outdoor spaces, ideal for taking a relaxing stroll. The Jardin du Luxembourg is the quintessential Parisian park, with its abundant trees, verdant gardens and beautiful orchards, tennis courts, a puppet theatre, the oldest carousel in Paris, and a basin where children love to sail their toy boats. The Jardin des Plantes, located in the fifth arrondissement, is the premier botanic garden in France. It is the home of a huge variety of plant life, with miles of flowerbeds and pathways, historic greenhouses, and medicinal and exotic plants from all over the globe. It's also the location of the amazing Musee de l'Histoire Naturelle and fascinating Museum of Paleontology, as well as the Menagerie du Jardin des Plantes, the oldest zoo in the world.


18. Visit the vineyards of Paris.
The Fete des Vendanges de Montmartre is among the biggest and best parties in Paris, with all kinds of fun and revelry. It happens every October as a celebration of the Clos Montmartre grape harvest, and the wine flows plentifully. If you're visiting Paris during a different season, you can still take a walk along the rue des Saules and take in some lovely views from the oldest vineyard in Paris. From the dizzy heights of the Parc de Belleville, visitors will experience spectacular views across the city and see a vineyard filled with Chardonnay and Pinot Meunier grapes which were planted in the early 1990s. Belleville'sgrape-growing history can be traced back over many centuries, but production gradually tailed off throughout the 1900s. However, in recent years, production is up again, and the grapes are used to make a delicious dry rosé which is stocked in many local shops.


19. Take a look at the Promenade Plantee.
This is an elevated park, towering above the city streets and extending almost three miles from the Bois de Vincennes to Place de la Bastille. It was built in the late 1980s over the elegant arches of a viaduct, which now houses the studios and galleries of the Viaduc des Arts. This unique garden walkway is a popular spot for walkers and joggers, and brings visitors eye-to-eye with an architecturally beautiful part of Paris. The promenade inspired the High Line, a similar elevated garden project in New York.