What to eat when you're visiting Germany's Rhine region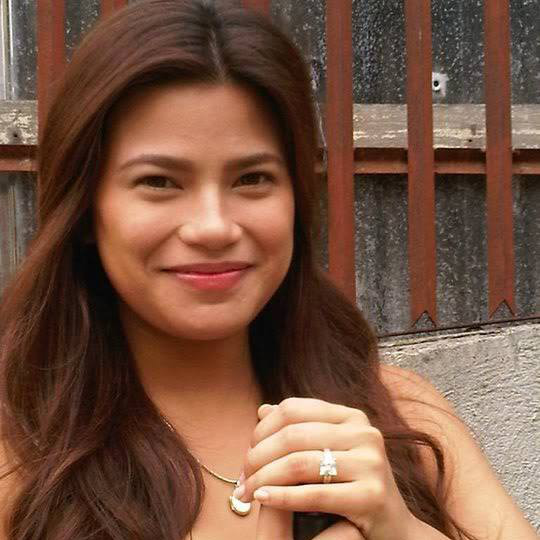 March 29, 2017
Germany
Germany's Rhineland area offers some delectable dishes. Sharon Preston gives you an idea of what to sample when you're exploring this fascinating region
Blutwurst
Blutwurst is black pudding or blood sausage, a dark sausage stuffed with fresh pig's blood, diced pork, pork fat and seasoned. It's often added to traditional German dishes, but can also be eaten on its own boiled and served with fried potatoes and onions. In the Rhine region this German delicacy is served cold, thinly sliced with a fresh baguette and some excellent Rhine wine.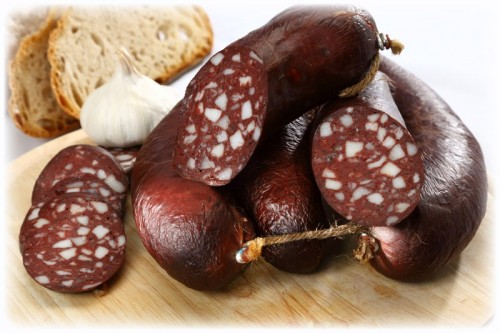 Blutwurst
Himmel und Aad (Cologne)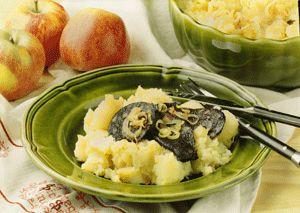 Himmel und Aad
The words 'himmel und aad' translate to mean 'heaven and earth', and the dish with that name is made of potatoes (from the earth) and apples (from the trees, or the sky). The dish, which comprises black pudding, fried onions and mashed potato and is served with apple sauce , has been popular since the 18th Century. You'll find Himmel und Aad served as the main part of a meal, often with a pork dish. It goes well with a beer.


Reibekuchen
These German potato fritters made with flour, grated potato and eggs are traditional fare in the Rhineland. They are delicious, crisp, chewy treats, usually accompanied with apple sauce and pumpernickel bread. You'll find them at street fairs and markets throughout the country. Eat them as a side dish with either sweet or salty foods – but don't forget the apple sauce, which is an integral part of the dish.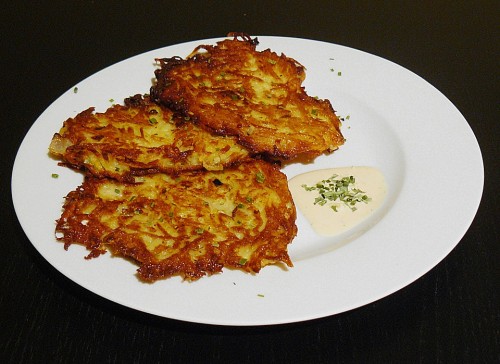 Reibekuchen
Rheinischer Sauerbrauten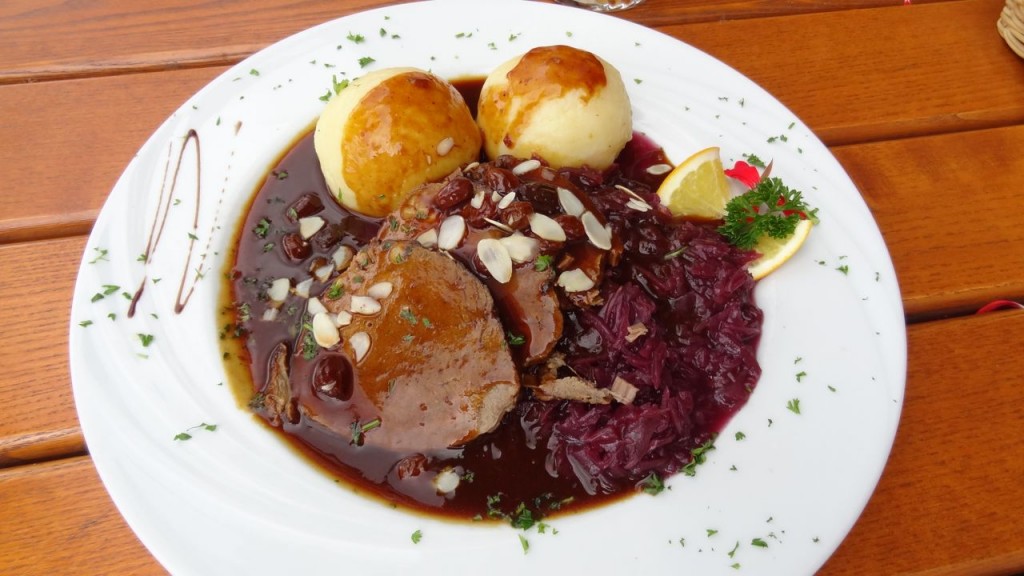 Rheinischer Sauerbrauten
Sauerbrauten, a classic German potroast, is popular throughout the country including in the Rhineland. Made from meat, usually beef, it has a sour flavour as it's marinated in a mixture containing vinegar. The Rhineland version of Sauerbrauten, called Rheinischer Sauerbrauten is a classic Rhineland dish that has added certain ingredients to the original. The gravy is made with raisins and sugar beet syrup to provide sweetness that counteracts the sourness of the dish. It's traditionally served with knodel, or potato dumplings, red cabbage and apple sauce.


Muscheln Rheinische Art
Mussels from the North Sea and white wine from the middle and upper Rhine region are used in the traditional dish called Muscheln Rheinische Art, or 'Mussels, the Rhine kind' as it translates in English. The mussels are cooked in a stock made with wine and vegetables and served in the shell with a little of the stock and accompanied by brown bread and butter. Variations of the dish include adding beer or broth to the stock instead of wine. This delicious mussel dish makes an excellent appetiser or main course.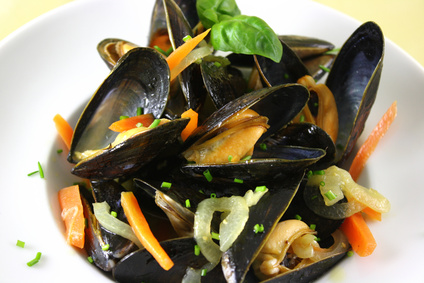 Muscheln Rheinische Art