Bavarian dishes to sample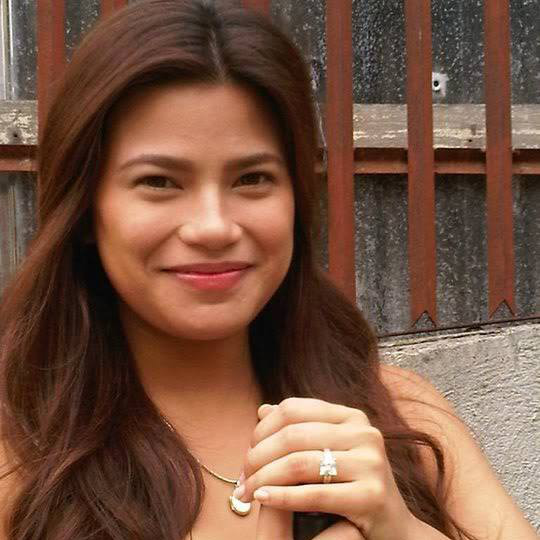 March 24, 2017
Germany
In most European countries, each district has its own regional specialties. Germany is no different. Sharon Preston recently visited Bavaria and sampled some of this German state's true flavours. Here she offers an idea of what to savour if you're visiting Bavaria this summer
Schweinshaxe (Pork Knuckle)
Pork knuckles or ham hocks roasted until crispy and brown on the outside and moist and tender inside is a popular Bavarian dish. Called Schweinshaxe, it's traditionally served accompanied by potato dumplings, or Knodel, and red cabbage, or with sauerkraut (raw cabbage salad) and potatoes.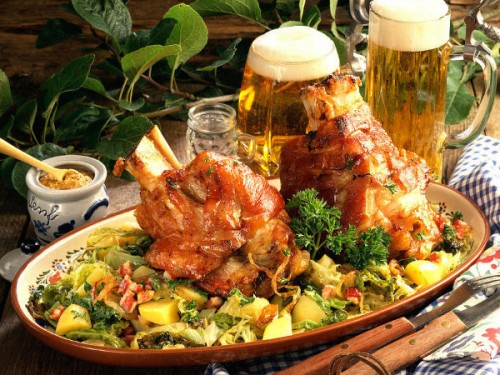 Schweinshaxe (Pork Knuckle)
Schweinsbraten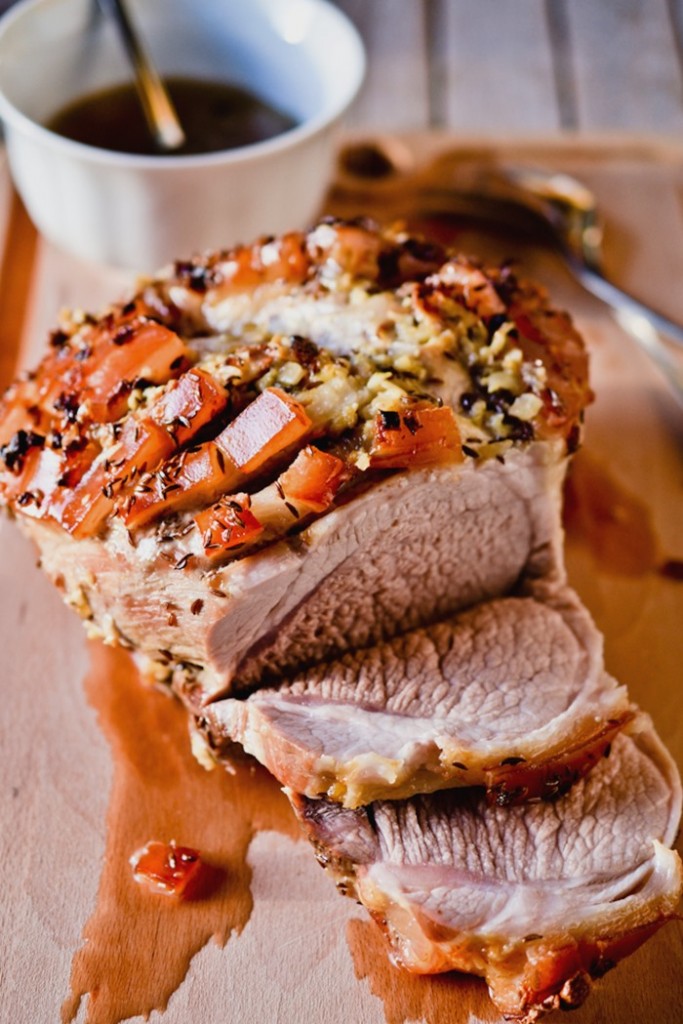 Schweinsbraten
This famous Bavarian pork roast is a traditional roasted dish with a crunchy crust and tender meat accompanied by gravy and served with Knodel, (potato dumplings) or Spaetzl (noodles), and red cabbage or sauerkraut, raw cabbage salad. It's usually washed down with a good Bavarian beer. You'll find it served in restaurants all over Bavaria.


Prinzregentorte
One of Bavaria's most famous cakes, it's a delicious concoction made of between six and nine sponge cake layers sandwiched together with chocolate butter cream. The topmost layer has apricot jam added to it before it's covered with a dark chocolate glaze. The cake is named after Prince Regent Luitpold, who ruled Bavaria from 1886 to 1912. It's best washed down with a cup of coffee.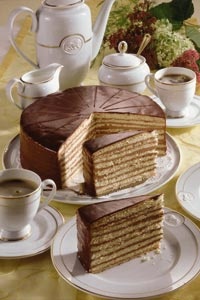 Prinzregentorte
Topfenstrudel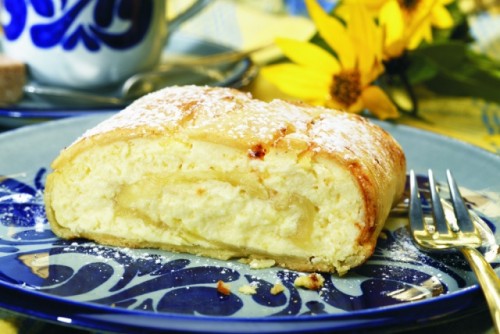 Topfenstrudel
Strudel is one of Europe's most famous pastries; it's made up of layered puff pastry with a sweet filling. Although it's very popular in Austria, Germany is famous for its apfelstrudel (apple strudel) as well as Topfenstrudel, which is similar, except that the pastry is filled with topfen, a soft cheese and raisins instead of apples. This delicious cheesecake is eaten as a dessert or with coffee.


Weizenbier
Bavarians love Weizenbier, a special beer that is brewed with at least 50% malted wheat as well as malted barley. Often also called 'white beer' because of its colour, Weizenbier has a characteristic white froth. If the beer is filtered, it's called Kristallweizen, or 'crystal wheat' but there are also dark wheat varieties called Dunkelweizen. The beer is traditionally served chilled in a tall, slender glass.


Radler


Radler is a popular Bavarian beer-based mixed drink, a combination of beer and German-style lemonade. It's especially popular in summer as it's very thirst-quenching. It's available in bottles or cans and you'll find it in bars, restaurants and supermarkets.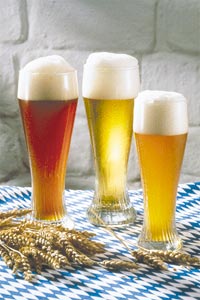 Weizenbier / Radler