Swiss food to savour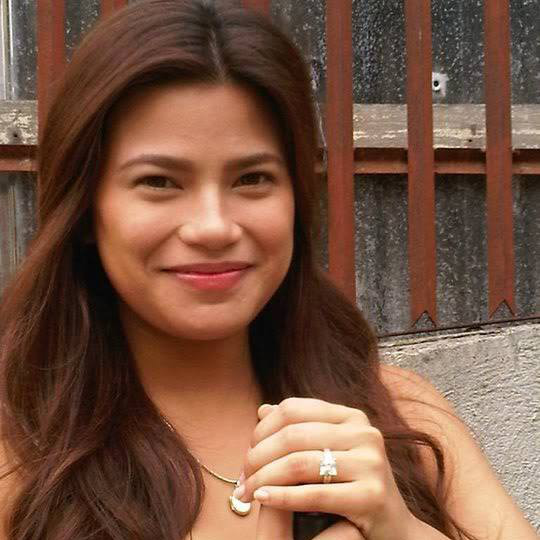 March 13, 2017
Switzerland
Winter or summer, Switzerland is a joy to explore. Sharon Preston gives us a list of her favourite traditional Swiss foods to sample when you're next on holiday there…
Fondue
The most famous Swiss meal, the fondue, is made by melting Swiss cheese and dipping small pieces of bread into it. The secret is in the correct mixture of cheeses, to impart a delicious flavour – a mixture of Gruyere and Emmentaler cheeses, garlic, wine and kirsch is a popular mixture. Fondue is usually served on cold winter days, but you'll find it year-round in Swiss restaurants. It's a very social dish as up to five people can enjoy it together, sharing one pot of cheese sauce. It's usually served with white wine.


Raclette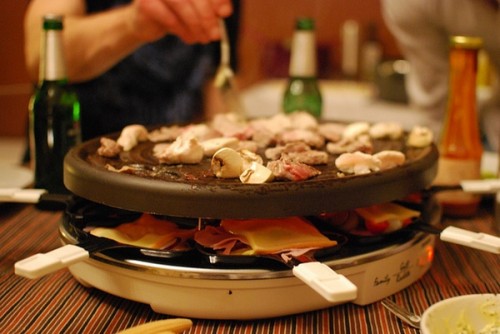 Raclette
Raclette is a type of Swiss semi-hard cheese made from cow's milk. It's also the name of a traditional dish made by melting the cheese on a special tabletop grill with separate pans for each serving. The word 'raclette' refers to scraping off the melted part of a whole cheese onto a plate, which is the way it was originally served. The cheese is spiced with pepper and served with small firm potatoes, gherkins, pickled onions and dried meat and accompanied by either hot tea or white wine.


Birchermuesli
Today muesli is a common breakfast dish around the world, but it was originally invented in Switzerland in 1900 by Dr Bircher, a pioneer of wholefoods and organic medicine. Birchermuesli, as the original was called, is a popular Swiss breakfast dish made of dried fruit, nuts, uncooked rolled oats grains. It is usually soaked overnight in milk or orange juice to create a rich, creamy porride. It's also eaten as a light evening dish, and can be mixed with milk, yoghurt, coffee, hot chocolate, fruit juice or water.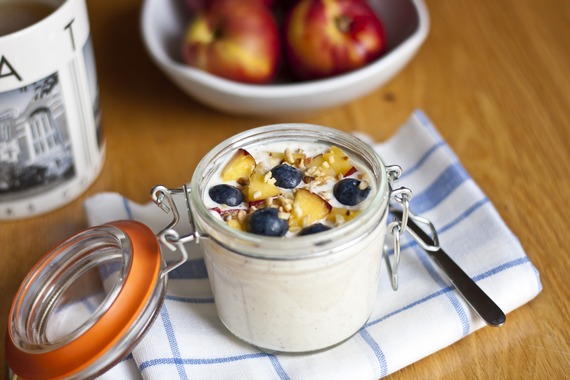 Birchermuesli
Rosti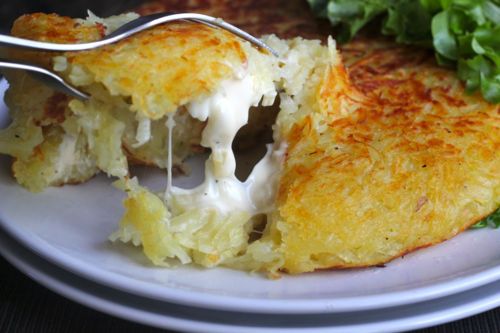 Rosti
These crusty golden brown fried potato cakes are made from finely grated or sliced potatoes. They are served all over Switzerland at lunch and dinner and are often served with traditional veal stews.


Alplermagronen
This simple dish is basically the Swiss version of macaroni and cheese. The sauce is made with cheese, potatoes, onions and small chunks of bacon. Traditionally, Alpermagronen is served with fried onions sprinkled on top and a side serving of applesauce.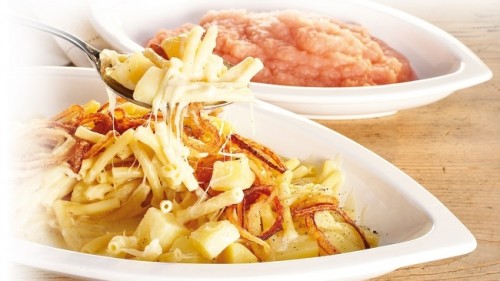 Alplermagronen
Cervelat sausage

Cervelat sausage
This Swiss sausage is a mixture of equal portions of beef, pork, bacon and pork rind that have been finely minced and smoked for an hour before cooking. Traditionally Cervelat sausage is prepared by slicing it up into small rings, and serving with chopped onions, oil, vinegar and mustard. The sausages are also enjoyed grilled or fried. They can also be served cold, either in a salad, or accompanied by bread and mustard.


Chocolate
Swiss chocolate is famous for its delectable taste and high quality. Swiss chocolatiers are renowned for their craftsmanship and create delights including truffles and pralines as well as desserts. Chocolate was not invented in Switzerland, but the Swiss did create milk chocolate using Alpine milk. Swiss chocolate is delicious on its own, or you can serve it with an espresso, a sweet wine, whisky or Cognac. A favourite children's dish in Switzerland is bread with chocolate spread.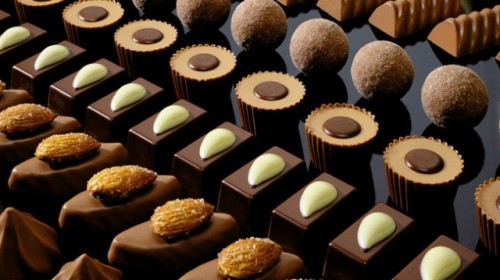 Chocolate
Rivella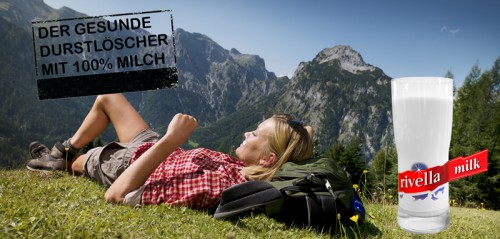 Rivella
A carbonated soft drink, Rivella is one of the most popular drinks in Switzerland. It contains milk whey and comes in four different versions, including the original, a low calorie version, one flavoured with green tea and one made with soy instead of milk. The Swiss also enjoy sprinkling Rivella powder onto a slice of buttered bread. It's available in both plastic and glass brown-tinted bottles.