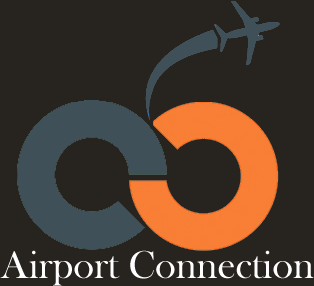 Noleggio autobus Napoli - Tour guidati con servizio NCC di noleggio bus Napoli
Offriamo servizi di noleggio bus a Napoli per escursioni a , tour Amalfi, gite a Positano, visite guidate con autista a Pompei, trasferimenti per il traghetto per Capri, trasfer a Vietri, gite scolastiche e turistiche a Paestum
F
IRST PRICE € 39
Offriamo un servizio di NOLEGGIO AUTOBUS NAPOLI, da e per l'aeroporto di Capodichino, Sorrento, Amalfi e la costiera Amalfitana. La nostra Azienda, presente sul mercato da oltre 20 anni, è in grado di erogare servizi di NCC Napoli a 360°: trasporti Limuosine Napoli per eventi di prestigio, taxi per trasporti di poche persone, bus di qualsiasi capienza per tour guidati. Di seguito proponiamo alcune tariffe guida utili per orientarsi all'interno dei nostri listini, tenendo conto che i prezzi sono sempre comprensivi di IVA e trasporto bagali. NCC Napoli 45 Euro ( il prezzo si intende per 3 o 4 passeggeri ) . Noleggio bus Napoli, granturismo per grandi gruppi, a partire da 150 Euro. Il noleggio bus non deve essere preso in considerazione solamente come un semplice "transfer", ma può essere la scelta giusta per i gruppi che intendono effettuare escursioni. E' possibile, infatti, scegliere tra numerose opzioni: escursioni solo mezza giornata, un giorno intero, per 3 ore, per 6 ore, per 8 ore, per 12 ore, e in conclusione escursioni pluri-giornaliere. E per non uscire dal tema turistico, il noleggio autobus a Napoli è ottimo anche per i viaggi di gruppo come viaggi religiosi e pellegrinaggi.

NAPOLI AIRPORT SHUTTLE

NAPOLI TAXI

NAPOLI CAB
NAPOLI TRANSFER

NAPOLI AIRPORT TRANSFER

NAPOLI CHAUFFEUR SERVICE

NAPOLI LIMOUSINE

NAPOLI LIMO

NAPOLI CAR RENTAL WITH DRIVER

NAPOLI AIRPORT TRANSPORTATION

NAPOLI MINIVAN RENTAL

NAPOLI MINIBUS RENTAL

NAPOLI MINIBUS HIRE

NAPOLI LUXURY LIMOUSINE






NAPOLI STRETCH LIMOUSINE

NAPOLI STRETCH LIMO

NAPOLI LUXURY LIMO





NAPOLI BUS TRANSFER

NAPOLI BUS SERVICE

NAPOLI COACH SERVICE

NAPOLI SHUTTLE BUS

NAPOLI BUS HIRE

NAPOLI COACH TOUR

NAPOLI BUS RENTAL
NAPOLI SIGHTSEEING COACH

NAPOLI SIGHTSEEING BUS

NAPOLI COACH HIRE

NAPOLI BUS TOUR

NAPOLI COACH RENTAL

NAPOLI CHARTER BUS

NAPOLI GROUND TRANSPORTATION

NAPOLI HOP ON OFF BUS
| | |
| --- | --- |
| | € 40 |
| | € 120 |
| | € 160 |
| | € 240 |
| | € 400 |
| | € 380 |
LATEST TRANSFERS BOOKED WITH AIRPORT CONNECTION

HOW DO I GET TO NAPOLI FROM NAPOLI AIRPORT ?

NAPOLI AIRPORT SHUTTLE
€ 39
Shuttle Napoli Airport
25 minutes

- 5

NAPOLI TAXI
€ 45
Taxi Napoli Airport
25 minutes

- 5

NAPOLI LIMOUSINE
€ 270
Limousine Napoli Airport
25 minutes

- 5

NAPOLI BUS RENTAL
€ 240
Bus Rental Napoli Airport
25 minutes

- 5

NAPLES BUS RENTAL
WHAT CAN I SEE IF I RENT A BUS IN NAPLES ?


The mysterious Palazzo Donna Anna in Naples


"A man who has not been to Italy is always conscious of a lack." – Samuel Johnson


What to do in Naples


NAPLES BUS HIRE
WHAT CAN I SEE IF I HIRE A BUS IN NAPLES WITHIN 50 KM FROM THE CITY ?


The Royal Palace of Caserta


Travel notes from Amalfi Coast and 3 things you must do while you are there


What to do in Sorrento