Things to do and see for free in Florence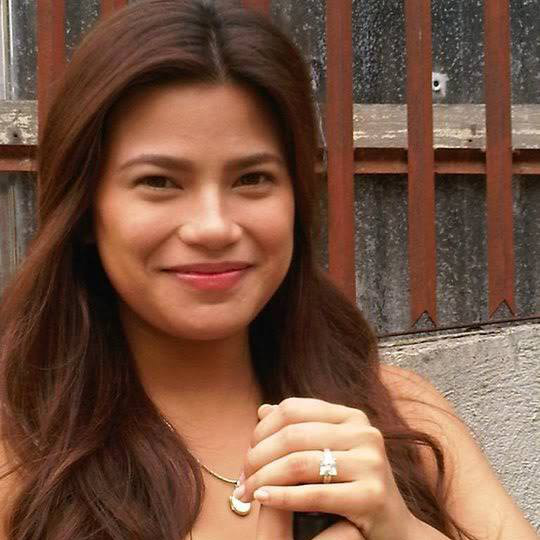 April 19, 2017
Florence
Florence is a cultural centre, and is known as the city which gave birth to the Renaissance. As a result, it has a huge wealth of fascinating museums and artistic masterpieces for visitors to enjoy, including iconic artworks such as The Birth of Venus by Botticelli and Michelangelo's David. However, you don't have to wait for hours or spend a fortune on admission fees to experience the culture and history of this great Italian city.
Attractions
Looming over the city skyline, the Duomo is one of Florence's most iconic sights and one of the world's largest churches. It actually took many centuries to be made into its current form; the very first brick was placed in 1296, but the facade designed by Emilio De Fabris we see today was not completed until 1884. Its official name is Santa Maria del Fiore, or the Virgin of the Flower – this is a reference to the lily, a symbol of the city. The church is open on weekdays from 10am until 5pm, 10am until 4.45 pm on Saturdays, and 1.30pm to 4.45pm on religious holidays and Sundays. Visitors can attend Sunday mass at 7.30am, 9am, 10.30am, midday, and 6pm. This is a popular tourist destination so there can be large queues, but they tend to go down quickly. Entry to the Duomo is free, but if you want to take a closer peek at the famous dome, you will need to pay an entry fee of 10 euros (US $14). The dome is renowned as a huge architectural achievement, as it was constructed without scaffolding. For your entry fee, you will be able to access the baptistery, bell tower and Duomo crypt. You can also enjoy gazing at the beautiful Last Judgement frescoes by Giorgio Vasari and take in some spectacular bird's eye views across the city. Every Catholic resident of Florence was baptised at the Battistero di San Giovanni, also known as the Baptistery of St. John, until the 19th century. This distinctive monument stands out for its octagonal marble exterior, as well as the intricate mosaics which adorn the interior. It costs 5 euros (US $7) to enter, but it's free to admire the facade and the beautiful bronze doors, which feature elaborately carved Bible scenes.

Take a stroll down the street which leads out of the Piazzale Michelangelo and you will reach the steps of San Miniato al Monte, perched atop one of Florence's highest points. This basilica is a masterpiece of Romanesque architecture. The focal point of the interior is the Cappella del Crocefisso (Chapel of the Crucifix), which was designed by Michelozzo in 1448. The crypt behind is adorned with frescoes by Chapel of the CrucifixTaddeo Gaddi. Take a walk through the cemetery outside the abbey; among the people buried here is Carlo Collodi, the author who wrote Pinocchio. This is a particularly beautiful setting at sunset, when the golden rays reflect off the roofs of the buildings below. The abbey is open from 7am to 1pm and 3.30pm to 7pm on winter weekdays, and from 7am until sunset during the summer months. Mass takes place throughout the entire day on Sundays and religious holidays. The masses at 10am and 5.30pm are conducted in Gregorian chant. Entry is completely free.


Culture
The famous Uffizi Gallery features a spectacular collection including masterworks by Botticelli. However, at around US $30 per ticket, a visit can be expensive, particularly if you're with the entire family. Luckily, there is a new policy which means young people under 18 can enter many state museums for free, providing they have valid ID. Previously, this was restricted to EU children under the age of 6, but with the expansion of the policy, families can potentially save a lot of money. Museums under the policy include the Uffizi, the Galleria dell'Accademia (home of Michelangelo's David), the Museum of the Medici Chapels, the Bargello National Museum and the Pitti Palace, featuring the beautiful Boboli Gardens and where full admission costs just US $9. If you want to beat the queues, make sure to reserve online in advance. Besides the museums and galleries, there are also plenty of public artworks to see throughout the city. If you can't make it to see the original David, the Piazza della Signoria features a copy of Michelangelo's sculptural masterpiece near the entrance to the Palazzo Vecchio. Nearby you will find many other artworks including the Fountain of Neptune, designed by Bartolomeo Ammannati, and an amazing sculpture by Cellini depicting Perseus clutching Medusa's head. Although Florence is known for its classical Renaissance art, there is also a vibrant modern art scene here. Biagiotti Art Project promotes new artists who work in many different mediums from painting to installations; you can visit their space at Via delle Belle Donne 39r. To see contemporary works by artists who are already established, including Florentine painter and sculptor Sandro Chia, visit the Galleria Alessandro, at Palazzo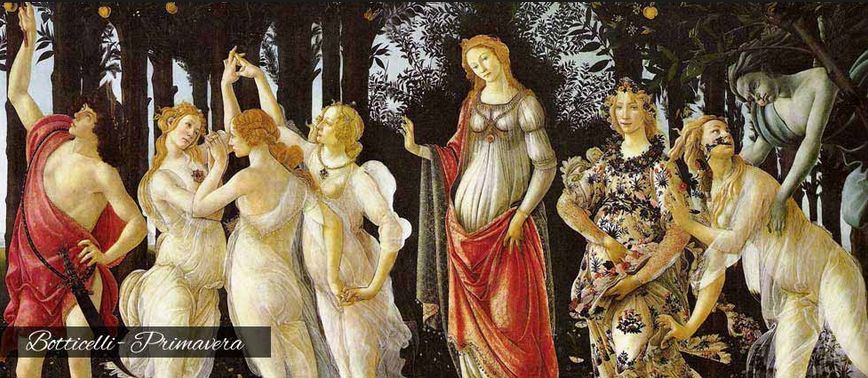 Florence - Uffizi Gallery (Florence, Italy) 43° 76' 77.856" N - 11° 25' 31.221" E
Families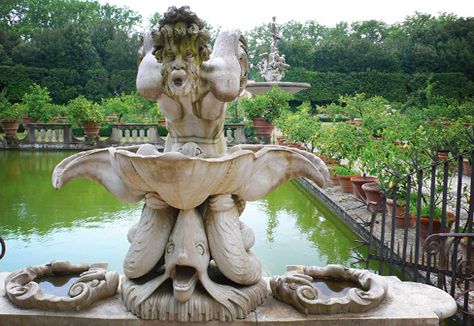 Florence - Cascine Park (Florence, Italy) 43° 78' 25.55" N - 11° 21' 60.486" E
Following in the footsteps of London and Paris, Florence has an urban beach, a wide stretch of sand along the Arno River, close to San Niccolo. During the summer months, the beach is thronged with locals sunbathing, lounging by the bar or playing ping pong and volleyball. There is also a playground, making this a great spot to spend a day with the family. At the Piazza della Repubblic, there is a beautiful antique wooden carousel. For a mere US $2 your child can enjoy riding on one of the carousel's two gilded carriages or 20 horses. The carousel is open from 10am to 8pm, from November to May, and is sure to give you some priceless photo opportunities. Cascine Park, the city's biggest park, features many acres of grounds situated by the Arno. It used to be a farm and game reserve which belonged to one of the Medicis, but today it is a sprawling green space with a public pool, small zoo and playgrounds.
Food and Drink
The people of Florence are serious about happy hour nibbles. Many wine bars provide lavish aperitivi (which are called apericena by locals) to accompany your drinks, including anything from risotto and pasta to grilled vegetables and cured meats. For the price of a negroni or a small glass of wine, and perhaps a surcharge, you could make a meal out of them. Kitsch, located at Piazza Beccaria, has become well known for its varied and delicious buffet. If you're looking for a cosy place to enjoy a drink and a snack, Fuori Porta in San Niccolo is a romantic enoteca which specialises in quality local wines. Some hotels allow non-guests onto their terraces during the summer; the Grand Hotel Minerva offers particularly lovely views across Florence.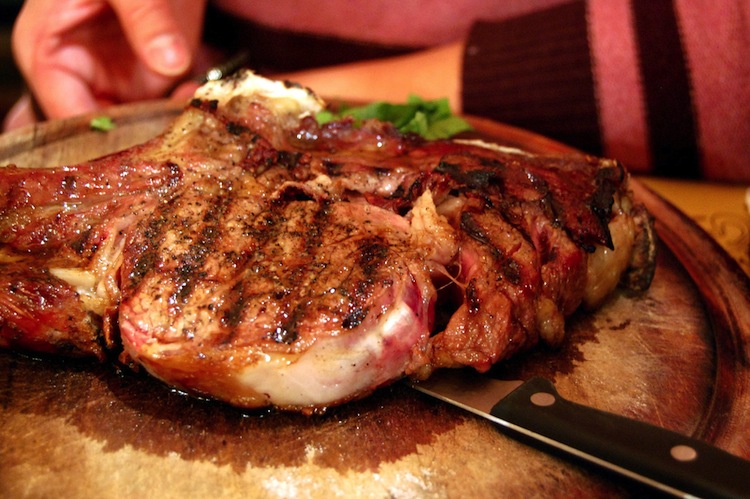 Florence - Food (Florence, Italy) 43° 77' 99.528" N - 11° 20' 59.486" E
Outdoors
Out of all the free things to do in Florence, people-watching is one of the best. After you have looked around the souvenir and jewellery stores along the Ponte Vecchio, the bustling medieval bridge crossing the Arn, try heading to Oltrarno on the left side of the river for a less touristy experience. Here you will be able to wander the winding cobbled streets, dotted with artisan workshops, and mingle with locals at the morning market which takes place every day in the Piazza Santo Spirito. The market is closed on the second and third Sunday of the month; antique and artisan markets take place on those days. Surrounded by the San Lorenzo flea market, the sprawling market of Piazza del Mercato Centrale gives a real taste of authentic Florentine life. It takes place from Mondays to Saturdays, from 7am to 2pm, and makes a fantastic place to take in the sights and sounds, even if you're not planning on making a purchase. Outside the main building you will see a tent filled with stalls offering vegetables and fruits, and inside you can browse a vast selection of items, from local cheeses and cured meats to wild boar, rabbit, tripe, and much more. Treat yourself to a bottle of olive oil as a souvenir, or buy some supplies for a picnic.