Dining out in Belgium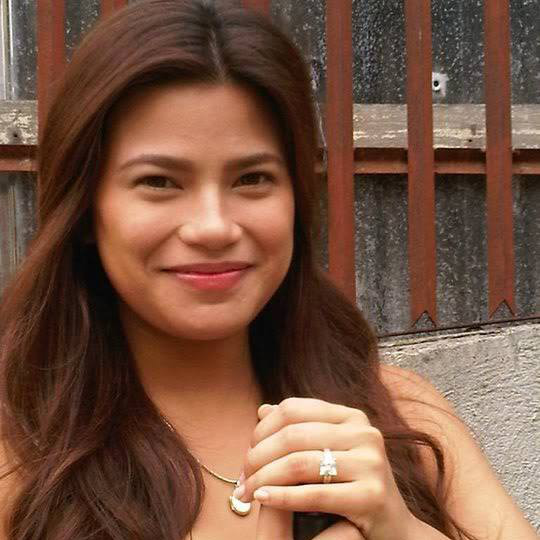 March 25, 2017
Belgium
So what's to eat when you visit the country that's famous for chocolate? Sharon Preston finds out there's much more to savour than she expected. Here she shares her favourite dishes…
Belgian fries
Fries are popular worldwide, but Belgian fries are a delicacy. In Belgium, people walk around eating their frites from a cone-shaped white piece of cardboard called a cornet de frites, topped with mayonnaise. You can buy some at fast food stands in every town, and there are also restaurants dedicated to making fries, called friteries, or frietkots. Frites are served with a selection of sauces including Bearnaise sauce and Aioli (garlic and lemon), but the most popular accompaniment is mayonnaise. Eat as a snack or as part of a meal.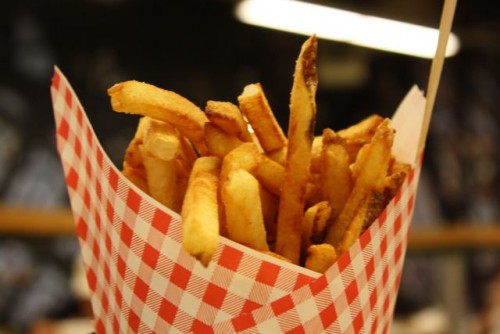 Belgian Fries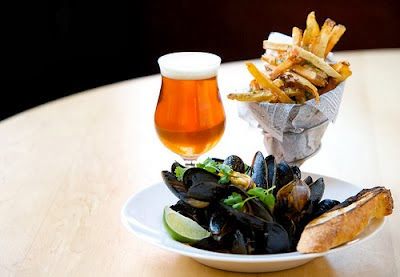 Moules fries
Moules fries

Belgium's most popular dish includes frites of course. Called Moules Frites, it's a delicious dish of steamed mussels and French fries. You'll find this wonderful combination of juicy, sweet mussels and earthy fries in bistro's and restaurants all over the country. Usually diners share pots of mussels served in a broth and bowls of fries with various sauces including tomato sauce, herb sauce and the traditional mayonnaise. The most classic dish is Moules Mariniere, with the mussels served in a white wine broth made with shallots, parsley and butter. For authenticity, use the shells to crack open the mussels instead of a fork.


Waffles
Waffles have been part of the Belgian diet for centuries. You can purchase them warm from street vendors and dusted with confectioners' sugar, although you can also enjoy them topped with whipped cream, fruit or chocolate spread. Eat them as a snack or a dessert. There are two types of waffles – the Brussels waffle, which is rectangular and is light golden brown, and the more common Liege waffle, made with a crispy sugar coating and available in thr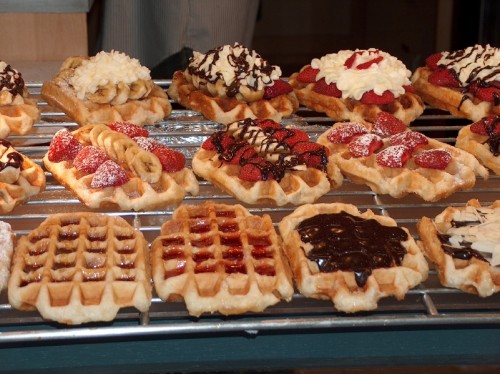 Waffles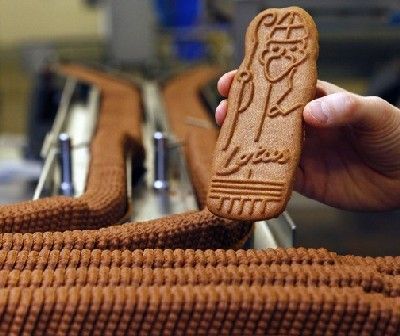 Speculoos
Speculoos
The traditional spiced shortcrust biscuit, speculoos, is thin, very crunchy and slightly browned. It usually has a figure stamped on its top and is flavoured with cinnamon, nutmeg, ginger, cloves and cardamom. Some varieties are made from almond flour and have slivers of almonds in them. Originally created for St Nicholas Day (December 6th), this treat is now served with coffee all over Belgium. It's also used as a flavour in specialty ice creams. Buy some from any supermarket.
Belgian chocolate
OK I can't leave out this world-famous confectionary which is one of Belgium's most famous exports. There are more than 2 000 chocolate shops in Belgium producing these delicious treats. Of course, the chocolate is of an exceptional quality, with at least 30% cocoa mixed with sugar and cocoa butter. It's often hand-crafted following secret, traditional recipes that have been passed down for centuries. Pralines are very popular, shaped like seashells or fish.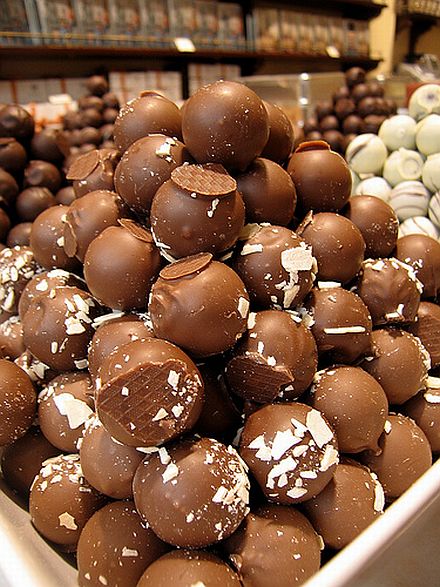 Belgian chocolate
Belgian Beer
Belgian beer
Everybody's favourite drink in Belgium is beer. In fact, the Belgians have brewed beer since the Middle Ages and today there are around 150 breweries producing a variety of beers. One of the most famous are Trappist beers, brewed by monks in one of 6 Trappist monasteries in Belgium. Another popular beer is Lambic beer, made of wheat in the only brewery in Brussels. There are over 450 specialty beers to choose from, so you are sure to find a favorite. They are enjoyed like wine for their flavour and character. Many Belgian beers even have special glasses to drink them out of.
BELGIUM LOCAL TRANSPORT and more....